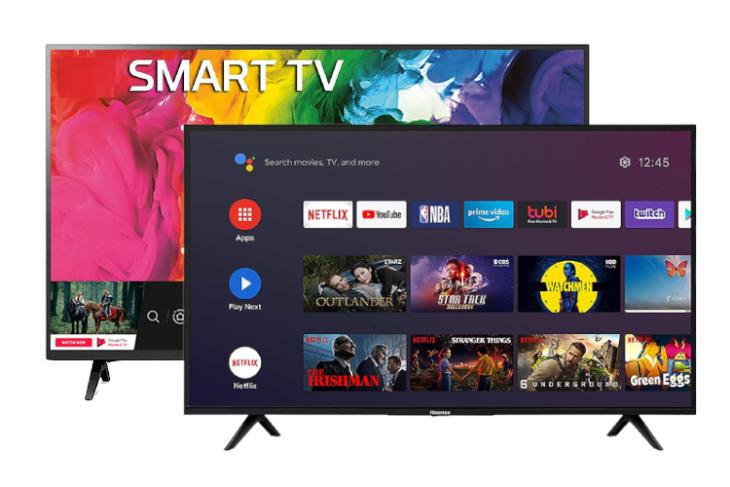 Smart TV VS Regular TV. Is it time for you to upgrade? This post compares a smart TV and a regular TV.
Technology keeps evolving with each day that passes. We have traditional watches, and at the same time, we also have smart watches. We have regular TVs, and also smart TVs.
We love watching TV, it entertains us. Smart TVs and regular TVs offer this entertainment. Is the experience the same if you use a smart TV and a regular TV? Let us find out:
1. What are they anyways
Regular TVs are for watching TV. Some have antennas. You can connect decoders to them, PCs, pen drives, etc. Smart TVs on the other hand, come with more features like internet connectivity.
Additionally, you can stream your favorite shows and videos on smart TVs.
2. Features
Asides from connecting devices to regular TVs, there is nothing more to that. Meanwhile, smart TVs connect to the internet. This means you can stream movies and series on them. You can also access the app store on some smart TVs and download apps. Some support voice control.
ALSO READ: YouTube Music VS Spotify: Which is better for you?
3. Price
You would think that regular TVs cost less compared to smart TVs. There is some truth to that. But smart TVs are affordable too. This is because of the data collected while you are using them. Prices are lowered for that cause.
4. Touchscreen capabilities
Regular TVs do not usually come with touchscreen support capabilities. Whereas smart TVs have touchscreen support capabilities.
5. Built-in Apps
Regular TVs do not have built-in Apps. Smart TVs on the other hand, come with built-in Apps.
6. Wi-Fi
Regular TVs do not require Wi-Fi to access their features. While Smart TVs do need to connect to Wi-Fi so as to use their features.
7. Web Browser
Regular TVs often do not have an inbuilt web browser. On the other hand, smart TVs have an inbuilt web browser.
ALSO READ: What new features are on windows 11
Conclusion
The above are the differences between smart TVs and regular TVs. The biggest thing about smart TVs is that they connect to the internet and let you stream movies, series, and videos, and even download apps. You could talk about their price in relation to regular TVs. But smart TVs are affordable too.
If you are not into smart TVs, then regular TVs are for you. Let us know in the comments which you prefer of the two.
ALSO READ: How social media affects mental health